IDNutrition / Advanced Daily
Advanced Daily
Discover the power of Advanced Daily, a cutting-edge multi-nutritional formula meticulously crafted to provide unparalleled support with an array of water-soluble and fat-soluble, vitamins and minerals. We prioritize top-tier nutrient forms, ensuring maximum bioavailability to kickstart your day on the right note.
---
Ready to Optimize Your Health?
Take IDAssessment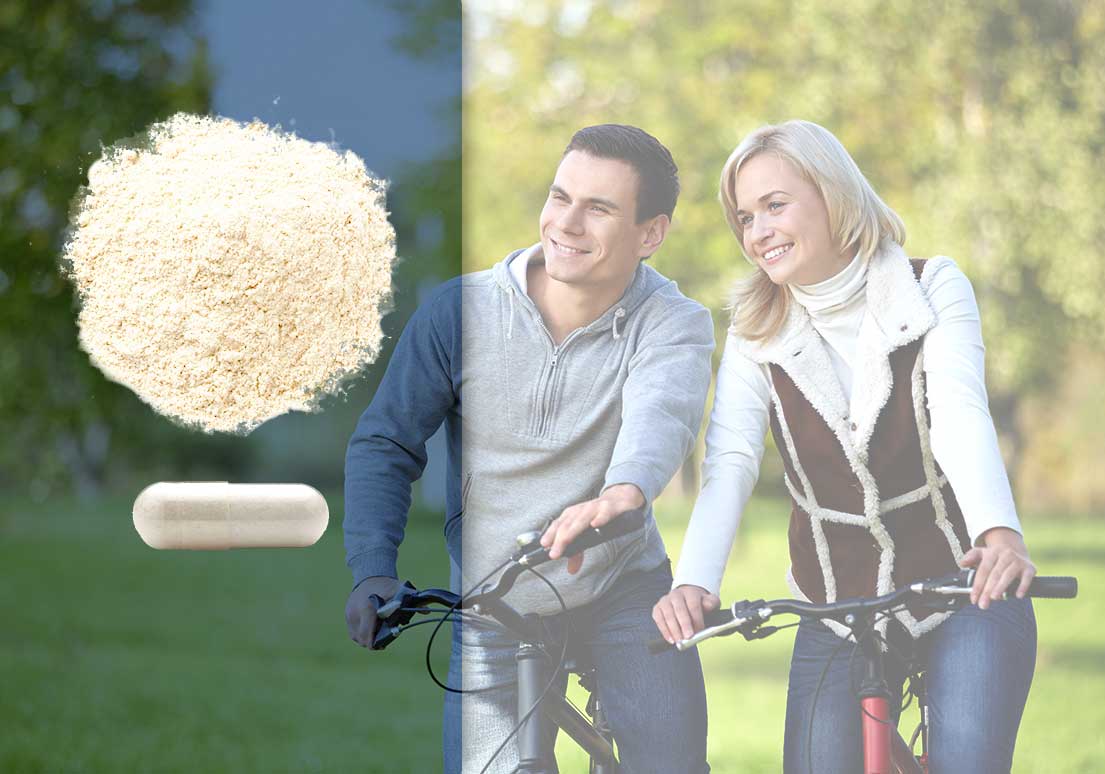 As the cornerstone of IDLife's support system, Advanced Daily delivers essential nutrients that bolster overall health, granting you the energy to seize each day. Experience a renewed sense of vitality as you embrace a journey of wellness and wellbeing, making every day your absolute best. Trust in this foundational formula to nourish your body and mind, empowering you to embrace life to its fullest potential.
---
Ingredients
Vitamin A (Retinyl Acetate), Vitamin C (from Calcium Ascorbate), Vitamin D3 (Cholecalciferol), Vitamin B1(Thiamine from Thiamine Mononitrate), Vitamin B2 (Riboflavin), Vitamin B3 (as Niacinamide and from Inositol HexaNicotinate), Vitamin B6 (Pyridoxine from Pyridoxine HCl), Folate (from (6S)-5-Methyltetrahydrofolic Acid, Glucosamine Salt), Vitamin B12 (as Methylcobalamin), Biotin (as D-Biotin), Vitamin B5 (from d-Calcium Pantothenate), Choline (from Choline Bitartrate), Calcium (from Calcium Carbonate and Calcium Citrate), Iodine (from Kelp), Magnesium (from Magnesium Oxide), Zinc (from Zinc Glycinate Chelate (TRAACS®)), Selenium (from L-Selenomethionine), Copper (from Copper Glycinate Chelate), Manganese (from Manganese Bisglycinate Chelate (TRAACS®), Chromium (from Chromium Nicotinate Glycinate Chelate (TRAACS®)), Molybdenum (Molybdenum Glycinate Chelate, Inositol (from Inositol HexaNicotinate), Silica, PABA (Para-Aminibenzoic Acid), Quercetin (Dimophandra mollis) (Flower), Vanadium (from Vanadium Nicotinate Glycinate Chelate (TRAACS®)
TRAACS® is a registered trademark of Albion Human Nutrition.
Benefits of Advanced Daily
Provides key nutrients that support overall general health and well-being*
May help support a healthy cardiovascular system and blood pressure*
Powerful combination of antioxidants that may help battle free radicals and the ill effects of oxidative stress*
Carefully chosen mineral profile that may help support the body's energy system and sleep-wake cycle*
---
Regular consumption of our Advanced Daily can contribute to several key areas of your health, including:
Bone and Muscle
Adequate intake of calcium, magnesium, and vitamin D is crucial for maintaining strong bones and optimal muscle function.
Immune System
Vitamins A, C, D, and zinc are known for their immune-supporting properties, helping your body defend against everyday challenges.
Skin and Hair
Vitamin E and biotin are included to promote healthy skin and hair, contributing to a vibrant appearance.
Antioxidant Defense
With a variety of vitamins and minerals rich in antioxidants, our multivitamin can help protect your cells from oxidative stress, which can result from various environmental factors.
Metabolic Function
A blend of nutrients supports various metabolic processes, helping to regulate your body's systems and maintain a healthy weight.
Cognitive Support
Vitamins such as C and B-complex vitamins have been associated with cognitive function and may support mental clarity and focus.
Heart†
Our Advanced Daily includes nutrients such vitamin A, a full spectrum of B vitamins and minerals like selenium, copper and chromium that play a role in supporting cardiovascular health. For a more comprehensive Heart support, SEE HEART HEALTH

†Not a replacement for cholesterol-lowering drugs.
---
Stress
In today's fast-paced world, chronic stress has unfortunately become all too common. During the night, the sympathetic nervous system activity decreases, enabling the parasympathetic system to dominate. This transition supports relaxation, restoration, and restful sleep. This persistent high-stress response, along with elevated cortisol levels, gives rise to a multitude of symptoms and disorders.
Energy
Fatigue often stems from insufficient nutrition, and emerging research points to low levels of Vitamin C as contributing factors to a decline in physical energy. Fortunately, we can address these deficiencies through supplementation with a comprehensive multi-nutrient vitamin and mineral formula. The Advanced Daily also contains B vitamins, including B1, B2, B6, and B12, which aid in converting food into energy. This conversion may help you feel more energetic throughout the day.* Embrace the power of Advanced Daily to revitalize your body and experience the full potential of sustained energy throughout your day.